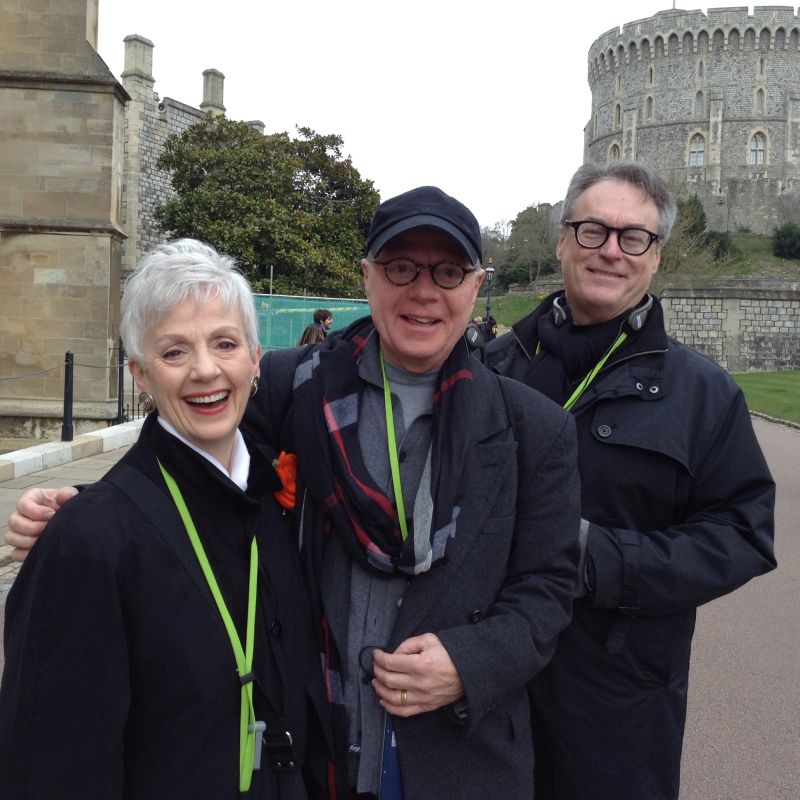 JONES HOPE WOOTEN are three of the most produced playwrights in America today (over 3,500 productions and counting). They have entertained millions on television, in film and on stages across the U.S. and around the world. Between them, they've written classic television, hit movies, Off-Broadway comedy and their plays are published exclusively by Dramatists Play Service, NYC.

Jessie Jones co-authored the Off-Broadway Southern-fried funeral comedy, DEARLY DEPARTED, which has become a perennial theatre favorite across the US and around the world. She also co-wrote its hit feature film adaptation, Kingdom Come, which was released by Fox Searchlight Films and starred LL Cool J and Academy Award winner Whoopi Goldberg.

Nicholas Hope, winner of the Texas New Playwrights' Award, was Director of Casting for Theatre Communications Group in New York, The Goodman Theatre in Chicago and ABC Television in New York and Los Angeles. With Jessie Jones, he wrote for the Emmy-winning Disney television series Teacher's Pet, starring Tony Award winner, Nathan Lane. Together with Jones and Wooten, Nicholas wrote for USA, WB, UPN, SYFY, Nickelodeon and Fox.

Jamie Wooten was a writer and producer for many seasons of the classic television series The Golden Girls, where he won the Writers Guild of America award. He co-created the CBS series, The Five Mrs. Buchanans, starring Oscar winner Eileen Heckart and Tony winners Judith Ivey and Harriet Harris. He was the executive producer of the Fox comedy, The Crew, NBC's For Your Love and UPN's Half & Half. A Billboard Award-winning songwriter, Jamie has written tunes for television and film.

The JONES HOPE WOOTEN COMEDIES have now entertained millions of theatre goers in all fifty states and in Canada, Denmark, Japan, The Netherlands, Australia, Germany, Mexico, The Virgin Islands, England, Taiwan, Scotland, Sri Lanka, Puerto Rico and Kenya!